October 26th, 2016
My 6 year old Jude loves music, especially beat boxing. When I began sampling tracks from my college sweet mate's debut album PAX, Jude and I couldn't help but to dance. His little voice echoed the brilliant vocals of Ivy and Jake. The music was addictive. So we asked Ivy Schulte from the band LUX for an interview… "with a kid". Thanks LUX for being such an example for a little music loving boy. Oh, did I mention that Ivy is an incredible GIRL drummer?
---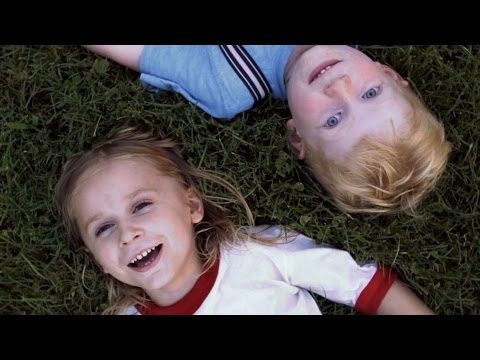 What is the most rock star thing you have ever done? Definitely standing while playing the drums. The chair spins and I have to have super balance. I am sure I will crash and burn someday…
If you could have one super power, what would it be? Fly, then I wouldn't have to pay to travel. It would be incredible to see everything from above. I am very adventurous and like a good rush. I would fly as high and fast as possible to the top of a building and jump off, only flying up when I almost hit the ground. Really, I am a sucker for a thrill.
What is your favorite junk food? I don't really eat bad, I am super healthy but when I do, PIZZA and cookie dough.
How did you learn to play the drums? I taught myself. At the age of 12, I asked my parents for a drum set. They told me drums were for boys and instead they bought me a guitar. I would set out pots and pans and practice drumming to the Beatles and oldies. I saved up my money (with the help of my parents) bought my own drum set.
What is your favorite music (greatest musical influence)? John Mayer and Dashboard Confessionals.
Elvis or Michael Jackson? Michael. I feel Elvis was in it for the women, to make the ladies swoon. Michael Jackson has the dance moves. Michael's heart was in the music, you could tell that he genuinely lived to perform.
If you could learn to play any other instrument what would it be? I would love to get better at the guitar, really shred, rip some sweet guitar solos. Oh, and the kazoo would be fun!
Any other thoughts for kids out there? Kids, when trying something new, don't give up when it gets hard. Practice what you love; over, and over and over. When you mess up or make mistakes, work through the frustration. It is hard for everyone at first.
---
With their age difference over a decade and their height difference over a foot, LUX is an uncanny duo of synths, drums, and explosive harmonies. Both from Springfield, MO, Ivy Schulte and Jake Rogers began playing together in 2012 and are set to release their debut album, PAX on October 7, 2016. PAX and the leading single, Abstract is a reflection of life, youth, and the aftermath of devastation. LUX plans to tour after the release of the album. 
Over the years, Schulte and Rogers have discovered an elusive energy as a duo. The sound of LUX is influenced by the spirit of the '80s and the beat of the blues, carefully weaving acoustic drums and vocals with tracks of synth, organ, and piano layers. Together, Schulte and Rogers write all their lyrics and produce all their songs.  At any given show, the duo is clad in identical, vibrant outfits and an unequal person-to-instrument ratio, with Schulte on the  acoustic drums, electronic drums, and guitar and Rogers on three keyboards and a keytar. Over the years, LUX has had the opportunity to open for artists such as Andy Grammer, Ingrid Michaelson and Phillip Phillips. LUX has also played several festivals including the Center of the Universe Festival in Tulsa, OK.
FREE DOWNLOAD OF JUDE'S FAVORITE SONG!
Follow LUX
FB: https://www.facebook.com/luxtunes/
IG: @luxsucks
TWITTER: @luxsucks